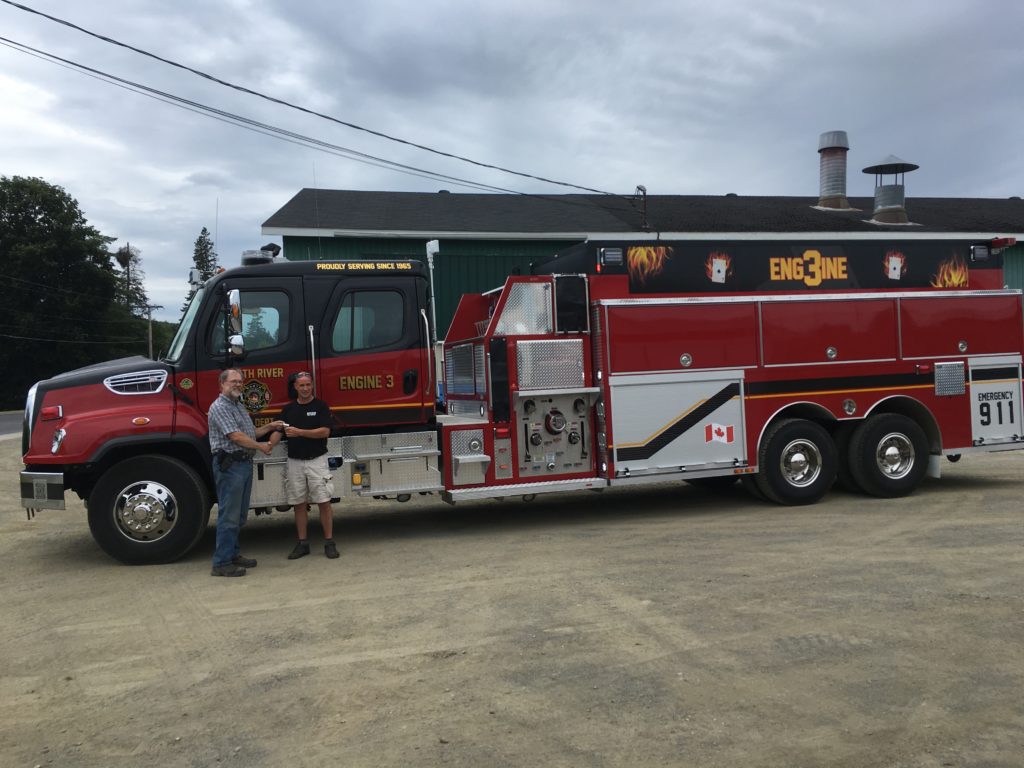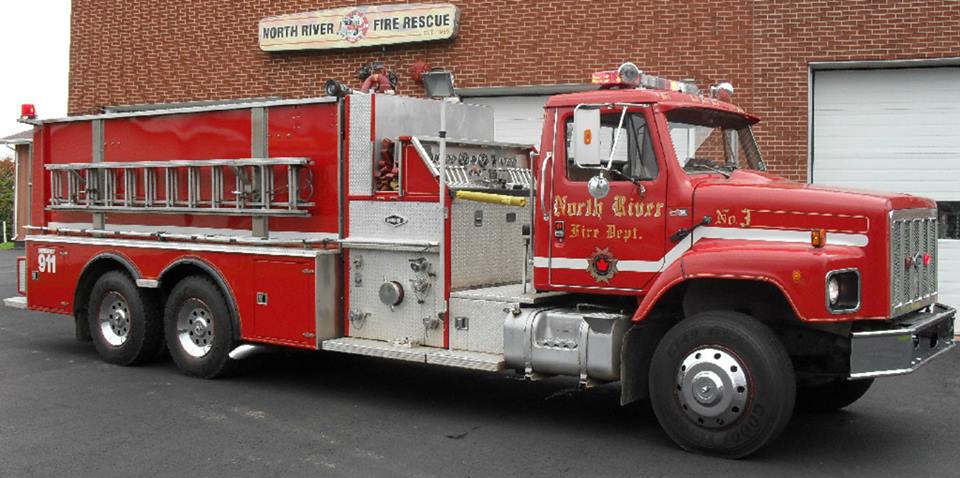 The members of the North River Fire Department would like to announce the arrival of Engine 3 all thanks to the tremendous support we received from the Island Community as well as the media supporting us during our Chase the Ace fundraiser.
Engine 3 arrived on the evening of Friday 18th,
and Firefighters started on the new apparatus right away! The new truck is slated to go into service sometime this week.
Engine 3 is replacing a 1987 model that was also custom built for the Fire Dept. and has since been sold to a small Fire Dept in North Dakota.
New Engine 3 was build in Centerville N.B. by Metfab Fire Trucks and came at a price of $518,000 which was fully paid by our Chase The Ace fundraiser!
Here is a little Break down of Kingston Legion/North River Fire Dept. Chase the Ace that finished July 9,2016
Ten cards left before July 9th draw
Winner Mike May took home $1,053,340
41 weekly Consolation winners totaling $542,195
NRFD profit $743,000
Kingston Legion $743,000
Kingston Legion will be hosting an Open House with the Fire Department on Sept. 9 at the Legion in New Haven to thank everyone for their support and to view Engine #3. Activities for family's and CornBoil/hotdogs for those joining us . More info will be posted on Fire Dept FaceBook page as well as NRFD.ca as we get closer to Sept.9 .